Los Pequeños de Cristo Pepper Newsletter: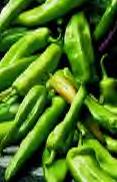 A monthly newsletter informs members of events in and around the Archdiocese of Santa Fe, New Mexico and also provides other material of interest to members.

Subscriptions to the full version of the Pepper are available for $10 per year.

Email subscriptions to the electronic Pepper are free. Contact the Webmaster to subscribe to either version.


For comments regarding the Pepper, please contact the Editor